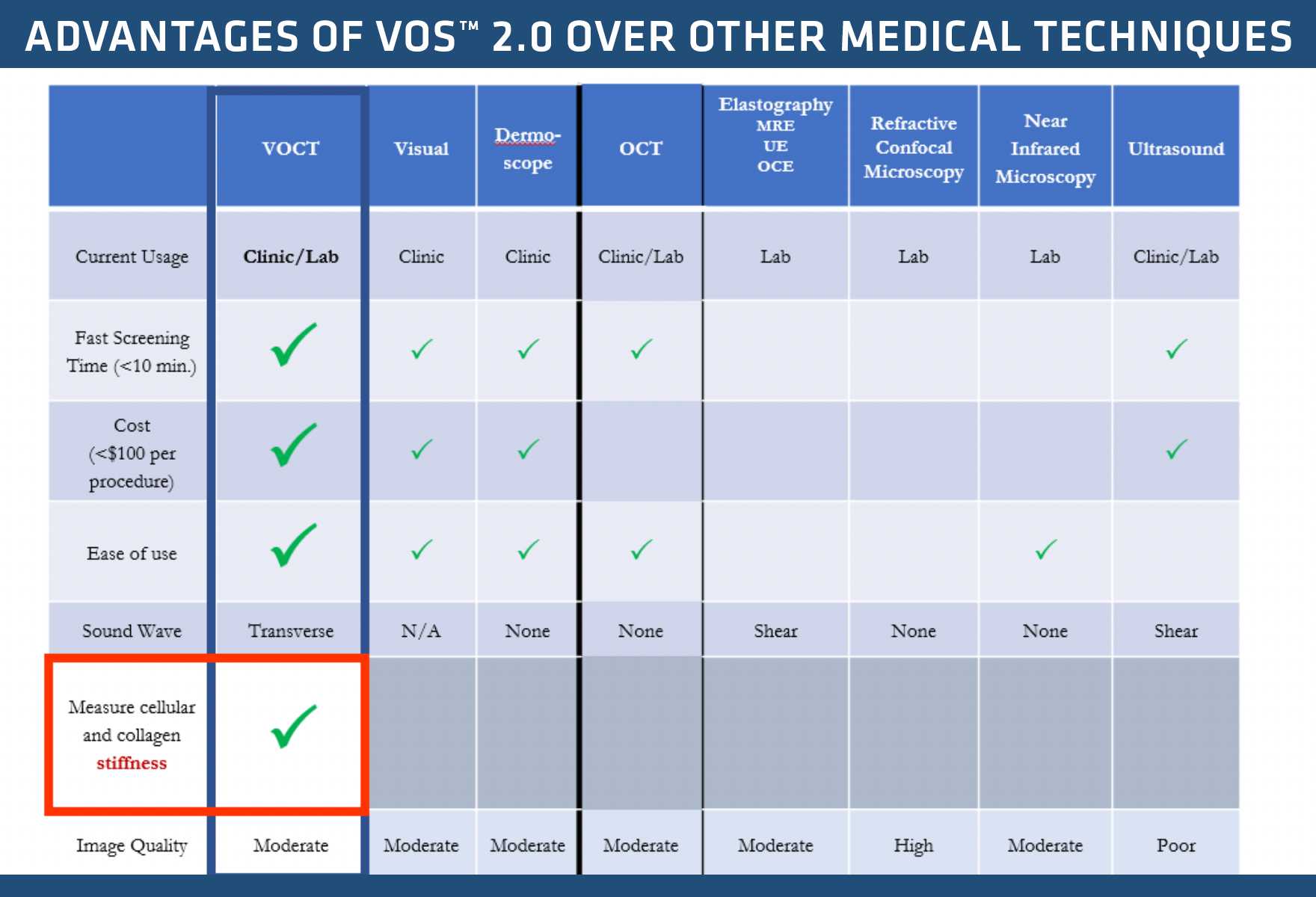 ADVANTAGES OVER COMPETING TECHNIQUES
Competing Medical Techniques
Magnetic Resonance Elastography
Ultrasound Elastography
Optical Coherence Tomography
Ocular Response Analysis
Optical Coherence Elastography
Refractive Confocal Microscopy
Competing Industrial Techniques:
Fatigue testing
Three-point bending
More on Industrial Techniques:
Three-point bending, Fatigue testing and shear, tensile and hydrostatic compression are used for testing the mechanical properties of tissue and implants. However, these tests are destructive in nature and render the sample useless post testing.
Magnetic resonance Elastography, Ultrasound Elastography and Optical Coherence Elastography have shown promising results, however each techniques individually requires calibration against an independent gold standard to ensure the quality of results. These techniques also make an assumption for Poisson's ratio, which may give aberrant results for certain samples.